06 Dec

Weekly Forex Forecast – Forex Technical Analysis And More (December 06- Dec 11 2020)
Weekly Forex Forecast
Get a Weekly Forex Forecast of the major currencies at Pipsmake. Forex technical analysis, fundamental analysis and more in one place.
For Daily Forex VIP Signal Contact With Us: Telegram
The GBP/JPY pair on the daily time frame is respecting a down trend line and also a complex chart pattern has just formed, which also signifies a bearish move. Notice how the momentum of the bulls has started diminishing.
GBPUSD last time we stopped out for a second time. Time to sell again with considerable stop loss. More & More signals tend to give sell signals in the big time frame. This time it is in the daily time frame. See closely on the daily chart candlestick pattern.
GBPCAD Still now running with a Trend line and there have big Possibility to touch down side support Point.
BTC/USD already takes all time high point again and Now there have big possibility to goes down for some retest , So wait for next buy area from next support point.
AUD/USD The current market trend is still in bullish mode. But it will retrace to the support line first before continue to rise. Hence, based on SnR and Fibo, I will wait for a retracement (sell) at 0.7445.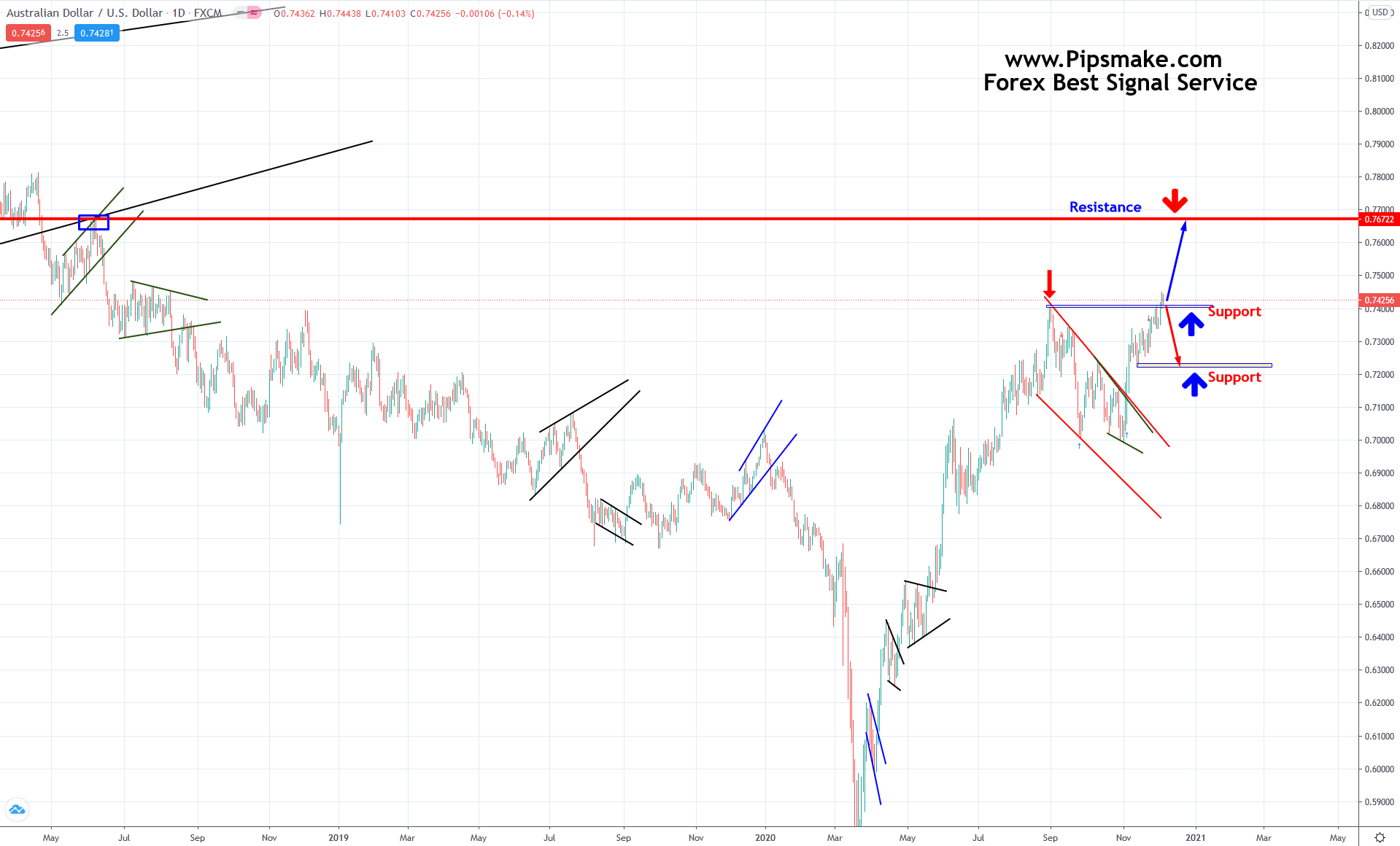 1/ 10  Years Plus Trading Experience
2/ Average Monthly gain +800 pips
3/ 95 % Accuracy of Analysis
4/ 20% pending orders
5/ Mentorship
6/SL and TP prices with Chart Analysis
7/ 5 yearly signals result
8/ 2-5 Daily Signals
8/ 20 Forex Pairs
9/ Min 80 Max 300 pips targets.
10/ Low risks trading
You can Signup in our website and get 1 week Free Forex Signal and life time Price action analysis.
If you want daily profit then you can join with our Paid Group for more info Inbox us.
We Provide you 90% accurate Best Forex Signal , Forex Signal Service  every day. So join with us and enjoy green pips every day.
Good luck Traders.
Regards,
Pipsmake Team
For Daily Forex VIP Signal Contact With Us: Telegram