30 Jan

Brexit: What happens now?

The Brexit date – when the UK leaves the EU – will be 31 January 2020.Paid Signal Group> Telegram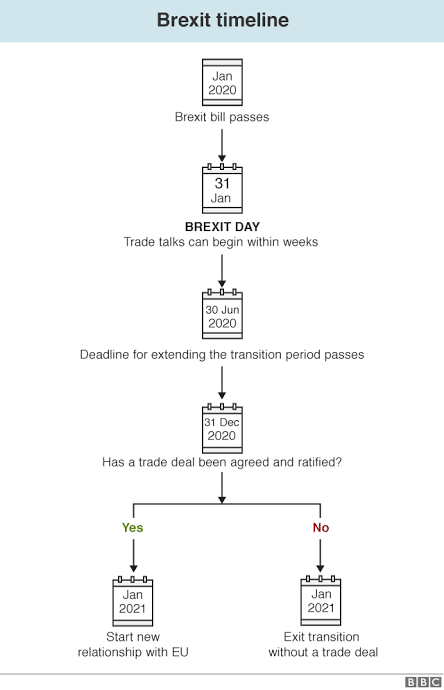 The government's large majority meant that the EU Withdrawal Bill sailed through the House of Commons.
Amendments to the bill were passed in the Lords but the changes were overturned by MPs.
It has now become law.